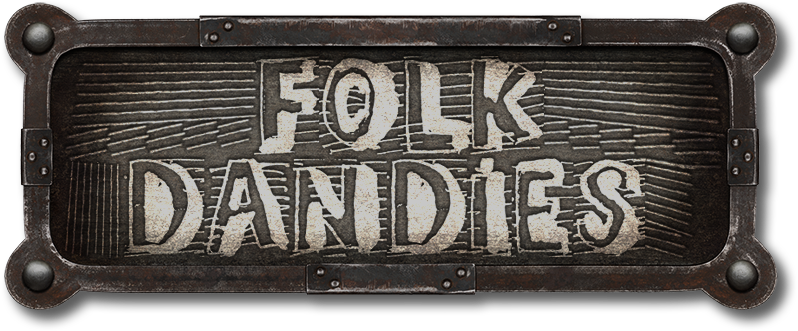 Belgian Steampunk Marching Band
Munis de leurs amplis sur le dos et revêtant des costumes dans le plus pur style steampunk, Folk Dandies propose un répertoire Folk-Rock itinérant avec des arrangements étonnants de thèmes aux allures bluegrass et celtiques.
The Folk Dandies, equipped with amplifiers on their backs ands dressed in pure steampunk style, bring a Folk-Rock repertoire with amazing arrangements in bluegrass and celtic style.
De Folk Dandies, uitgerust met versterkers op hun rug en gekleed in pure steampunk stijl, brengen een folk-rock repertoire met verbazingwekkende arrangementen in bluegrass en keltische stijl.
Le groupe
Fabian Beghin
Percussions & arrangements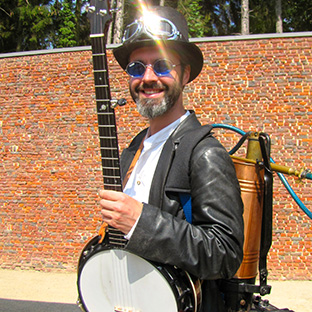 Steve Louvat
Banjo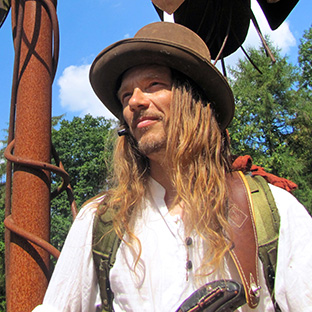 Jean-Sébastien Wasmes
Guitare & chant
Bruno Herzet
Saxophone baryton
Customisation des instruments: l'Artistan 7/1/2/x (facebook)
Contact
Folk Dandies propose également une version scène fixe avec sono.
Art et Vie code star 1648-1 (World Groove Accordion formule 1: Folk Dandies).
Moka Musique - mokamokamusique@gmail.com
Fabian Beghin +32 (0)496 44 58 46